Plaatsbeschrijving voor aanvang werken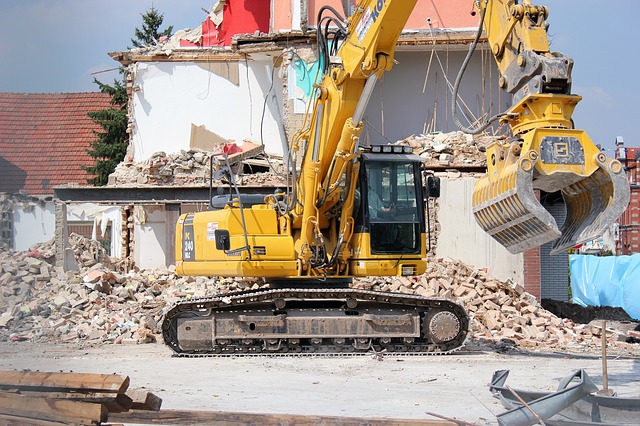 Een plaatsbeschrijving voor aanvang van bouwwerken,  ook wel constructieve plaatsbeschrijving genoemd. wordt opgemaakt in opdracht van een architect, bouwheer, buur of aannemer. Deze plaatsbeschrijving voor aanvang van bouwwerkn , afbraakwerken of verbouwingswerken moet nauwgezet opgemaakt worden om aan te kunnen tonen dat schade aan de beschreven woning al dan niet ten gevolge is van de werken die naast de woning zullen plaats vinden.
Indien een aannemer of bouwheer een ABR-polis (Alle BouwplaatsRisico's) afsluit voor het bouwen van een nieuwbouw of voor de afbraak van een oude woning, wordt hij verplicht door de verzekeringsmaatschappij om de nodige plaatsbeschrijvingen op te maken. Zonder deze polis is een bouwheer niet verplicht om plaatsbeschrijvingen op te maken, maar een voorzichtige en verstandige bouwheer zal hiertoe wel opdracht geven.
Hoe wordt zo'n constructieve plaatsbeschrijving opgemaakt? Ter plaatse wordt er nauwkeurig gekeken als er al dan niet schade is aan de woning of appartement. Met schade wordt er o.a. kleine barstjes, haarfijne barstjes, grote barsten, vochtschade, schimmelplekken, enz… bedoeld. De lengte en de breedte van deze barsten wordt opgemeten of de grootte van de plekken.  Niets mag vergeten worden en zowel het plafond, de muren als de vloer worden geschreven.
In een woning of appartementsgebouw loopt men alle lokalen af, van boven naar beneden of omgekeerd. Ook de voor-en achtergevel moeten nagezien worden.
Al deze  bevindingen plaatst de expert onroerende goederen in een rapport. Dit rapport wordt vervolgens ter ondertekening doorgestuurd naar de eigenaar(s) of buren van de betrokken woning en naar de opdrachtgever. Op deze manier heeft men een tegensprekelijke plaatsbevinding.
Artikelen :
https://www.expertschatter.be/referenties
https://www.expertschatter.be/hoeveel_is_mijn_huis_waard
https://www.expertschatter.be/plaatsbeschrijving-voor-aanvang-huur-art-1730-en-art-1731